15 Major Challenges in B2B Ecommerce & How to Overcome Them
Almost all ecommerce websites are loaded with hundreds of products from different categories. Are all these products manufactured by online store owners? No. Most online shopping stores source their inventory from other businesses known as wholesalers. And wholesalers get their products from manufacturers. Manufacturers source raw materials from another business. This commercial transaction between business to business is called B2B. 
Previously, B2B sales were limited only to brick and mortar stores and industries. With the advancement of ecommerce, B2B online sales are expected to reach 17% by the end of 2022. Due to the COVID situation, people now feel more comfortable shopping online so the percentage may increase. B2B buyers have different needs than that of B2C shoppers, B2B sales come with some substantial challenges. Keep reading to know the common challenges and the ways to overcome them.
Unlike B2C aka business-to-consumer, B2B has to consider bulk order pricing, client relationship management, personalized offers, effective shipping solutions, sales cycle length, multiple transaction methods, and all these things to run successfully. I've listed the common B2B ecommerce challenges here along with their solutions. 
1. Collecting Catalog Data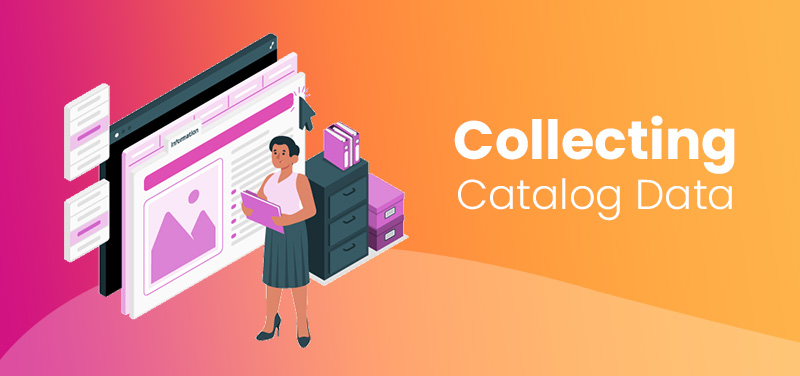 After building a B2B ecommerce site, the next thing you need is an enormous amount of data about the products. Product descriptions, item specifications, attributes, key features, HD pictures, etc. are the primary data needed to manage catalogs and present them before the customers. Collecting and organizing these data is a tedious task. This is the first challenge of running a business on online platforms. 
Solution:
Most vendors, who supply products, have relevant content and high-quality pictures available. You can also integrate a point of sale (POS) system and an Enterprise Software Systems (ERP) to store the data and provide them when necessary. Once you gather all data together, it's time to get the catalog data uploaded to the ecommerce database.
2.  Marketing Challenges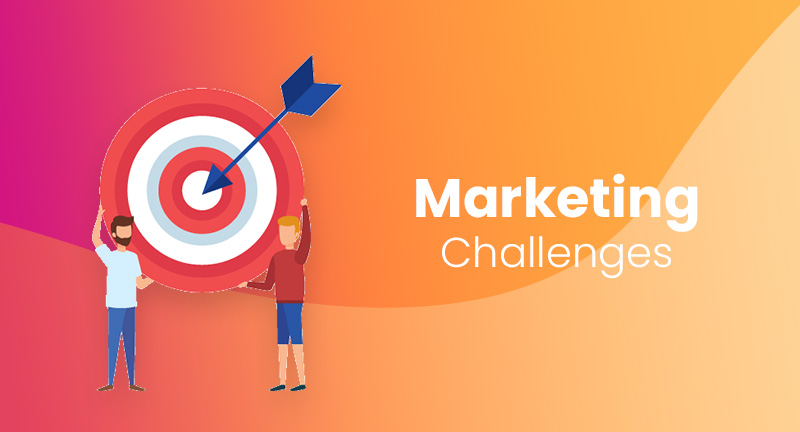 Since the buyer can't touch, feel or see your products in person, you have to put all the information correctly, describing as precisely as possible. Specifications like size, color, materials, etc., are critical factors for bulk orders. You can return a single mismatched product, but shipping back a lot of products is a great hassle.  That's why at first, you have to gain buyers' trust that all your products are authentic and the descriptions are in keeping with the physical products. 
Solution: 
Ensure that writers are paying meticulous attention to detail while writing the product descriptions. Monitor the information provided to the writing team. Publish the contents after scrutinizing them for consistency in formats, styles, and tones. You can create eBooks, case studies, and blogs to add value to your business. You can also write content for other relevant sites. It will tell of your authenticity in the marketplace. 
3. Conversion Rate & SEO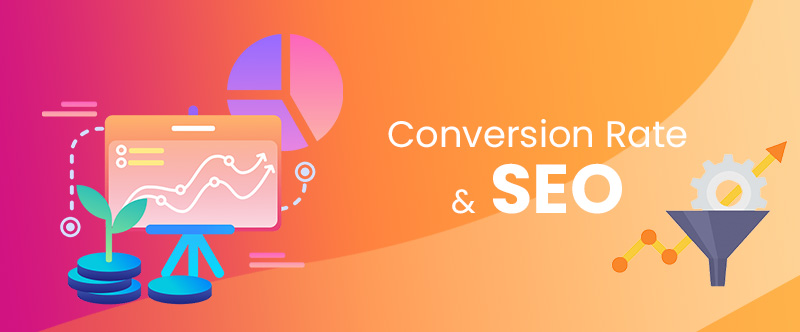 To run a business successfully on digital platforms, you must conform to SEO rules. You can't stand out from fellow business owners without making a strong presence on the internet. Good SEO practices are important to drive traffic to your website and turn them into customers. Getting organic traffic is difficult, improving conversion rate is even a bigger challenge for B2B ecommerce. 
Solution: 
Choose the right keywords to optimize the site and implement other standard SEO practices. Write engaging content to hold visitors for more time and convince them to make a buying decision. User-friendly website design for multiple devices, simple structure and easy navigation, optimized product pages, and hassle-free checkout process can contribute to converting visitors into customers. 
4. Well-informed B2B Buyer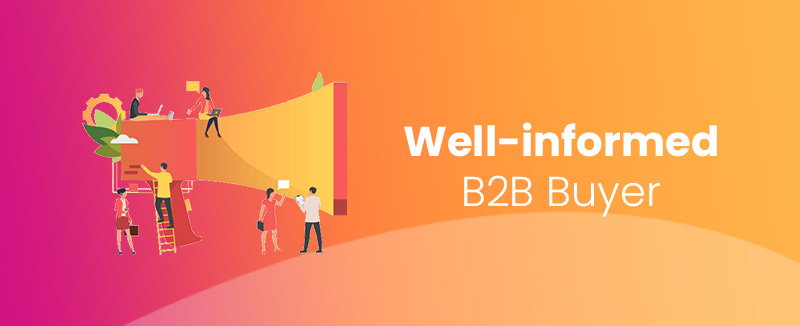 Over 60% of customers run online research before making orders online. During their analysis, they must have come to know about great sites like Amazon, Alibaba, eBay, Toggar, etc., and expect the same experience from your site in terms of design, site speed, picture quality, and other UX/UI designs. So, you have to maintain a standard on your website to impress these advanced level customers. Besides, customers are now predetermined about what to buy and from where, so they don't respond to cold calls as before. 
Solution: 
There's no alternative to building a well-designed and thoroughly optimized website. You must provide a smooth user experience for the customers to retain them. Optimized load speed, easy to use navigation panel, high-quality content, quick checkout, and multiple payment options are the few things required to attract a modern B2B buyer.  
For B2B buyers, you also need to integrate options to generate customer-specific bulk pricing, personalized catalogs, easy purchase approvals, hassle-free reorder process, and effective shipping methods.
5. Client Relationship Management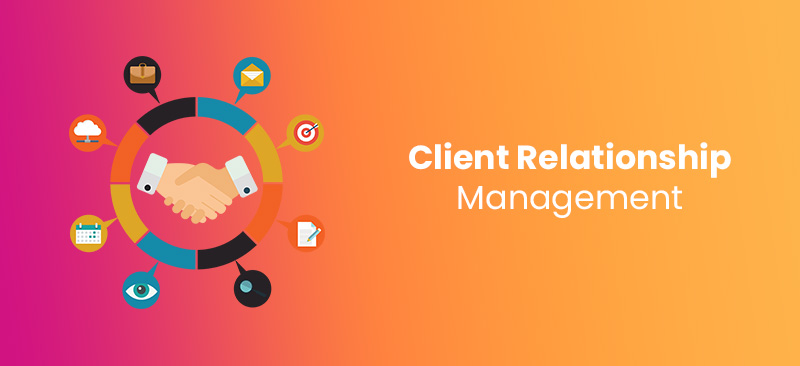 In B2B, you have to actively oversee all the issues faced by your customers. Any lack of liaison between you and your customers may result in a great loss for the company's reputation. Moreover, the demands of B2B buyers are different from B2C buyers'. You'll often need to offer bulk pricing, personalized order-specific pricing, and negotiated deals. You may confront buyers who will ask for special pricing and expect product selection as per their own requirements. It's really difficult to communicate effectively online. How will you manage customer accounts and maintain a healthy liaison? That's a great challenge for sure.  
Solution: 
You can integrate a CRM application to ease the process of maintaining customer relationships. You can also implement a live chat option to make clients feel that you're supporting them 24/7. Besides, you can personalize the B2B experience of your customers by providing them with specialized catalogs and negotiated prices, especially for the logged-in clients. 
6. Identifying Genuine Customers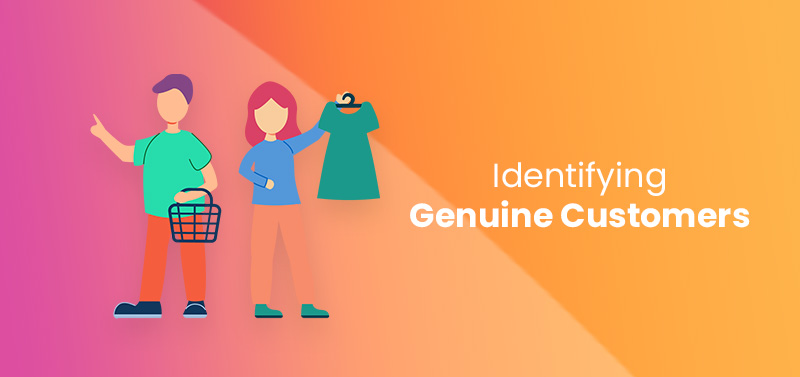 Verification of online identity is very important for ecommerce companies. When a customer signs up to your website providing requested information, you hardly can tell if the information is genuine. For instance, if a fake customer orders a bulk amount of products based on the cash-on-delivery method, it can cause great loss for the company. That's why it's critical to determine if the customer is actually interested in buying. 
Solution:
You must have the intellectual ability to detect suspicious activities such as getting orders in an unusually huge volume from fake zip codes or addresses that don't correspond to any real city or state. Besides, you can send a verification link for customers before completing the registration and make an automated call to the customer after a final order to validate the delivery location. There are also software solutions that can ensure you aren't trapped with fraudulent attempts. These types of software usually make use of a multi-layered authentication using SSN verification, instant authentication, and identity check to save ecommerce businesses from fraud buyers.
7. Lengthy Procurement Process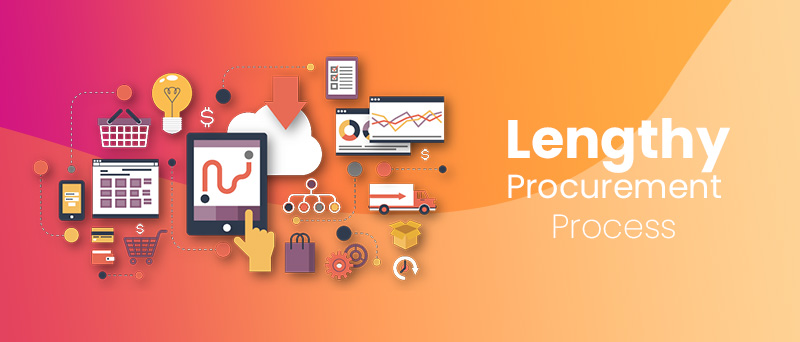 B2B buying cycles are lengthy, involving multiple people in the buying decision. This means you will get final orders only if all the related personnel approve it. This takes sales cycles a longer time to complete. Moreover, the buyers may not have a digitized process and may need extra time to complete the purchase process manually. Documents like contracts, purchase orders, requisition orders, invoices, and the like require time to be crafted correctly.  
Solution: 
You can adopt the eProcurement process which is the computerized process of generating requisition flow, purchase orders, invoices, and other important documents. These platforms will help you handle buyers more efficiently and gain more control over the purchase process. Thus, you can minimize the length of the sales cycle.
8. Managing the Sales Team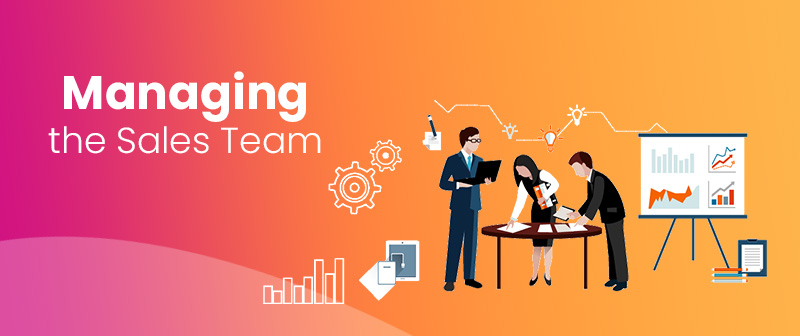 If you convert your brick and mortar business to an ecommerce store, you may think that your sales team is no longer necessary. Because an ecommerce website actually replaces a good deal of tasks that usually fall under the responsibilities of the sales team. Besides, some of the team members may not have expertise in using digital systems. What will you do with your sales team? 
Solution: 
I suggest you avoid sacking your old friend who has been helping you all these years to grow as a successful business. You can employ them to generate sales through email, telephone, fax, and other channels. Offer sales commission if an order comes via them, excluding the sales generated directly from the website.
9. Multiple Payment Options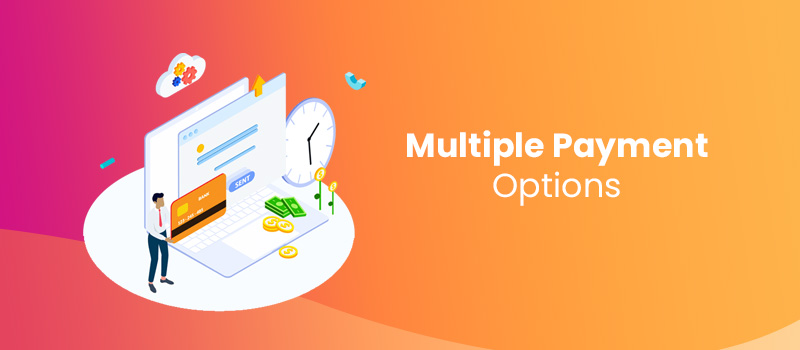 If you convert your brick and mortar business to an ecommerce store, you may think that your sales team is no longer necessary. Because an ecommerce website actually replaces a good deal of tasks that usually fall under the responsibilities of the sales team. Besides, some of the team members may not have expertise in using digital systems. What will you do with your sales team? 
Solution: 
I suggest you avoid sacking your old friend who has been helping you all these years to grow as a successful business. You can employ them to generate sales through email, telephone, fax, and other channels. Offer sales commission if an order comes via them, excluding the sales generated directly from the website.
10. Pricing for Bulk Orders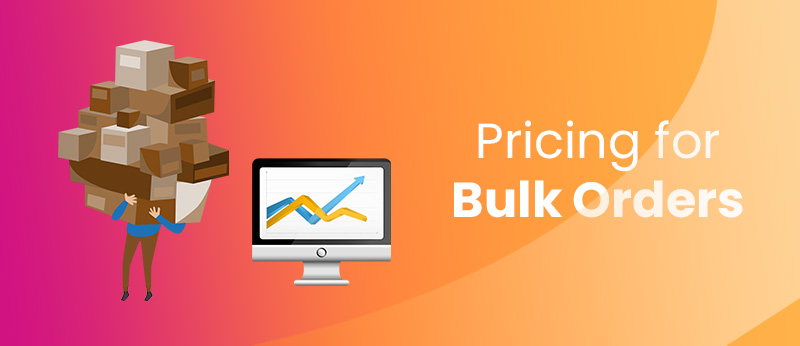 The pricing structure largely depends on the number of products a buyer orders. The higher the volume is, the lower the price becomes. That means you may have to offer different prices for different buyers in terms of the volume of their purchase orders. It's important to provide buyers with a perfect quote, particularly for their bulk purchase. How will you offer the best-customized price to your customers?
Solution: 
You should use a content management system to track the information and purchase history of the buyers and present the perfect quote for customers. You can also use various built-in pricing models to help buyers make decisions. Automated discounts and integrated filters are also two effective ways to provide buyers with personalized prices on bulk orders.
11. Different Shipping Methods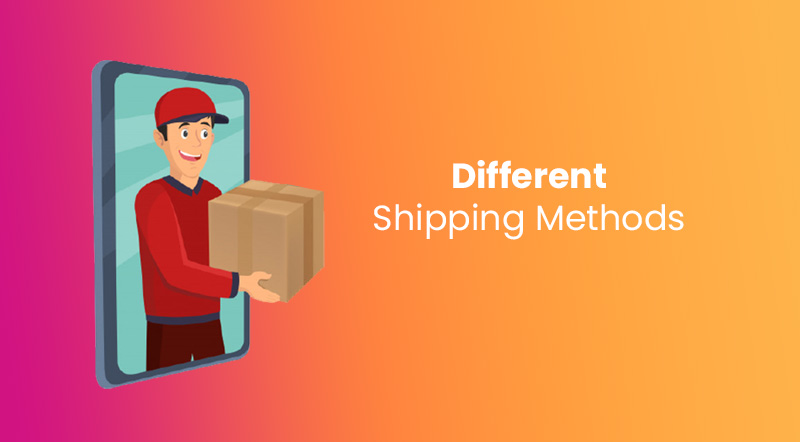 It's mandatory to ensure that the ordered items reach the clients just on time. Since you have to deal with bulk purchases, you may need freight shipment. Besides, different buyers prefer different shipping methods, so you have to deal with client-specific requirements. The increasing size of the purchase orders will require more logistic support. Managing high-volume shipments is really a tough challenge. 
Solution: 
Build a logistic company of your own if possible, if not, hire partners who will do the shipment on behalf of you with great professionalism. Contact the best company after analyzing the existing market. Choose your partner wisely so you can assign them this shipping task  and focus on other aspects of your B2B ecommerce.
12. Return & Refund Policies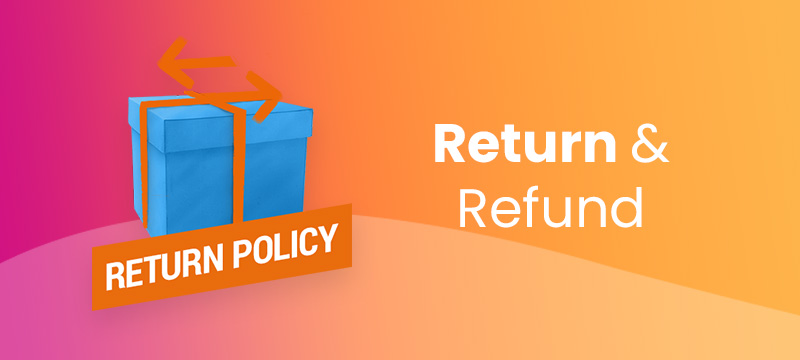 No matter how outstanding quality your products are, you need to offer a return and refund policy for ecommerce business. How will you satisfy your customers without compromising profit and company reputation? 
Solution: 
Explicitly describe the terms and conditions of your return and refund policies. Write them in a friendly manner, avoiding harsh language. Introduce various conditions that apply to different situations. Don't hesitate to offer discounts and coupons to compensate for any mistake made at your end. 
13. Competing with Manufacturers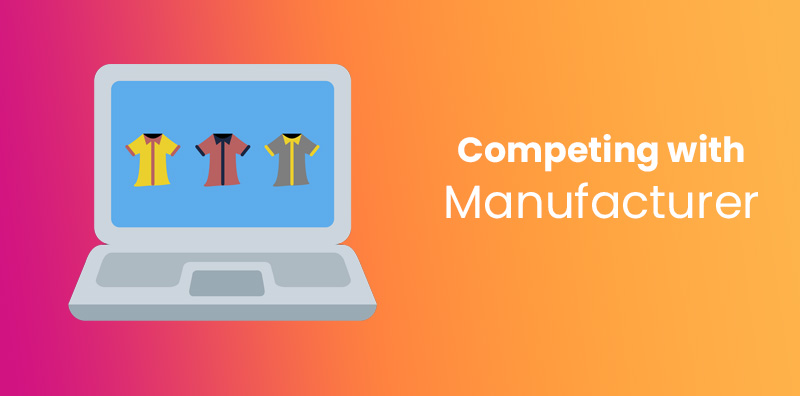 If the manufacturer starts to sell directly to customers, it will get tougher to make any profit as manufacturers are likely to sell at lower prices. Your partner company may turn into your competitor in this process. The problem is you can't prevent manufacturers from selling to customers.
Solution: 
Give priority to these partners who focus on only producing and delivering goods and are less likely to start B2C business. Offer a low price point if possible. Most importantly, write the contract papers in such a way that prevents them from selling products to a retail customer.
14. Watch Out for Duplicate Content

Wholesalers, manufacturers, and resellers are the major three stakeholders of B2B ecommerce. All of them share the same content regarding product information and pictures. It becomes impossible to maintain confidentiality. Thus, anyone can access these data and use them for their own interest, creating duplicate content issues. Duplicate and low-quality content is a threat to genuine sellers. Unauthorized sellers will be able to persuade buyers with copied content, depriving genuine B2B sellers. And you may see low-quality products are being marketed with the same content as yours, decreasing the brand value of your products. 
Solution: 
Ensure all the contents of your websites are unique and the pictures are of high quality complying with international guidelines. Plagiarism free product description will also help you achieve better SEO scores and rank higher on search engines.
15. Managing Credit Line Requests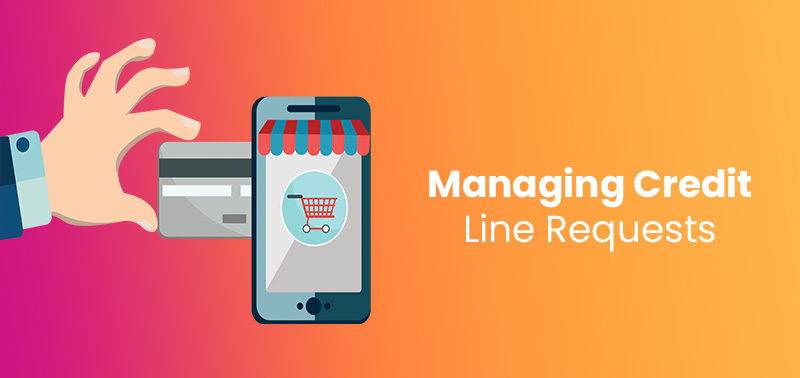 Bulk order means the buyers have to pay you a large amount of money. In most cases, they don't have enough money to make the payment readily and request a credit line. Is it possible to let them buy now and pay later? 
Solution: 
Of course, you can't let every buyer use credit options. B2B marketplaces can utilize a system that can effectively determine the creditworthiness of buyers and offer this facility to only the desired ones. The grace period may vary from buyer to buyer depending on many factors. 
The road to success is always under construction. Don't think that your B2B ecommerce will attain all your business goals overnight. If you have already started a business, I am sure you encountered some of the aforementioned challenges, and the others are also somewhere around you. Hope you'll take note of the solutions I have provided here and overcome all your B2B e-commerce challenges like a pro.
Whatever challenges you may face, with a solid ecommerce platform as your choice, you can overcome those challenges easily. Okommerce is an enterprise eCommerce platform. OKOMMERCE is designed specifically for large-scale businesses. Its feature-rich platform can easily cater to the needs of a big ecommerce enterprise effortlessly and efficiently. It offers seamless integration between API, admin panel and front end. This integration enhances the efficiency and effectiveness of your ecommerce business significantly.