Everything You Need To Know About Ecommerce Replatforming and Data Migration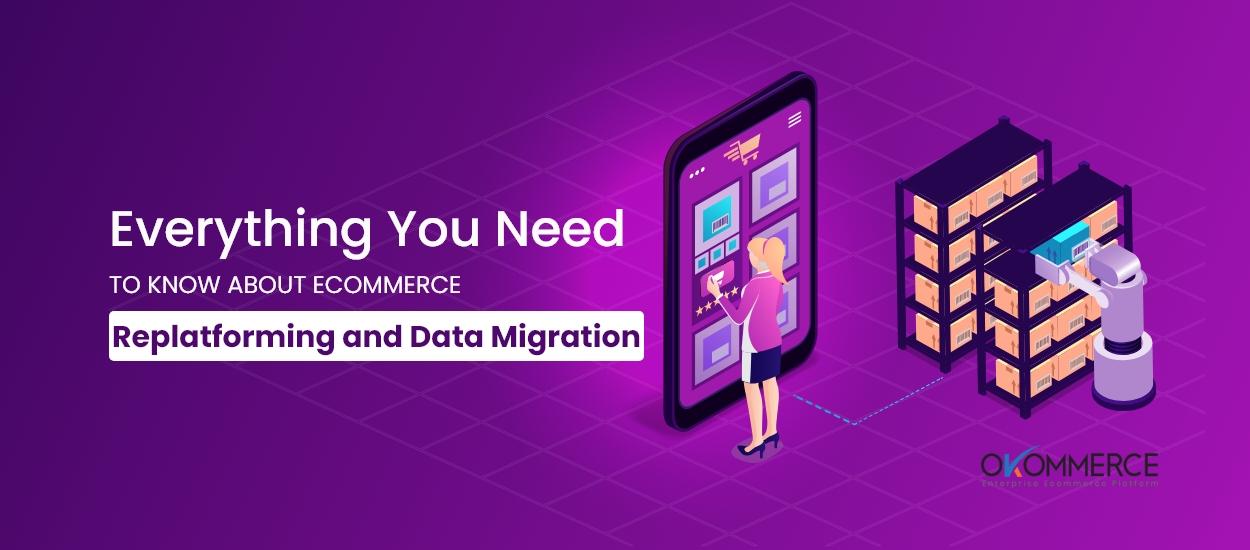 Technology have recently advanced beyond our wildest dreams, but some businesses still use antiquated, inflexible infrastructures. This is a massive issue for an e-commerce platform and a significant source of risk for the whole firm. You need agility, scalability, and speed to meet (or even exceed) your customer expectation when operating in the digital arena. You also need an infrastructure that enables your staff to work together smoothly as you grow your company.
A company receives fundamental functionality and capabilities with its initial e-commerce site. You can discover that your present platform is inadequate to scale your organization quickly as it grows because it is too slow, has a poor design, and lacks good features. Conversely, your team or a technical partner may have to supply expensive upkeep and maintenance. Replatforming is unquestionably something a business should consider if it wants to reduce operating costs.
Why You Might Need To Migrate And What It Is
Even if you now think your system is "OK," e-commerce retailers should stay up to date because technology is quickly changing. Your platform may get outdated, lack essential technological features, and become unsuitable for providing excellent customer service. For instance, your store is constrained or slows down with trackers, social media buttons, and other third-party scripts. Your customers anticipate a top-notch user experience across all channels and touchpoints when they visit your online store. They will go if the website's performance and design fall short of their expectations.
Data migration is wonderful since it allows you to modify your present website by enhancing its analytics, adding new features, and improving usability. This lets you gain competitive advantages without thinking about any changes in the near future.
Why Re Platform eCommerce?
Your website or platform must be appropriate and dependable, meet all operational needs, and satisfy customer expectations for your store to operate successfully. It's better to consider transforming your e-commerce store if you don't have these elements. E-commerce platforming involves switching from one platform to another or developing an internal e-commerce solution to enhance online performance, modify or update particular components, and add additional features. 
E-Commerce re-platforming describes the process by which an online merchant creates new technology or selects a third-party service that offers an updated or different eCommerce platform. This procedure necessitates a transition from one third-party service to another, or it could create an entirely new internal, custom solution. 
A common feature of an eCommerce platform is the transition from an internal solution to a third-party provider, like WooCommerce, and others. The company's operating model is typically fundamentally altered by following either approach. Enterprises typically want an eCommerce platform that seamlessly interacts with their current tech stack and incorporates high-priority 3rd party plugins.
How Might Replatforming Affect Your Business (Positively)? 
Replatforming can have beneficial and negative effects on your business and its clients. . There are many things to be concerned about; let's focus on the positive and what you may anticipate from a re-platforming done well.
Expanding Product Data 
If you prioritize this when looking for a new platform, your product, category, and possibly even customer data should be ample after re-platforming; a new dashboard with superior data encourages data-driven product development, upsell and cross-sell opportunities, and even more individualized shopping for your customers.
Better User Experience for Your Customers and Better Functionality for You 
This is unquestionably the main advantage (besides increasing revenue, of course).  One of the primary reasons you left your present platform was probably to be able to work with a more elegant, springy solution that can give your customers a smoother shopping and checkout experience. Now that their language, currency, and preferences are considered, your customers will benefit from quicker load speeds and a quicker checkout process.
Warning Signs That Your Ecommerce CMS Needs to Be Replatformed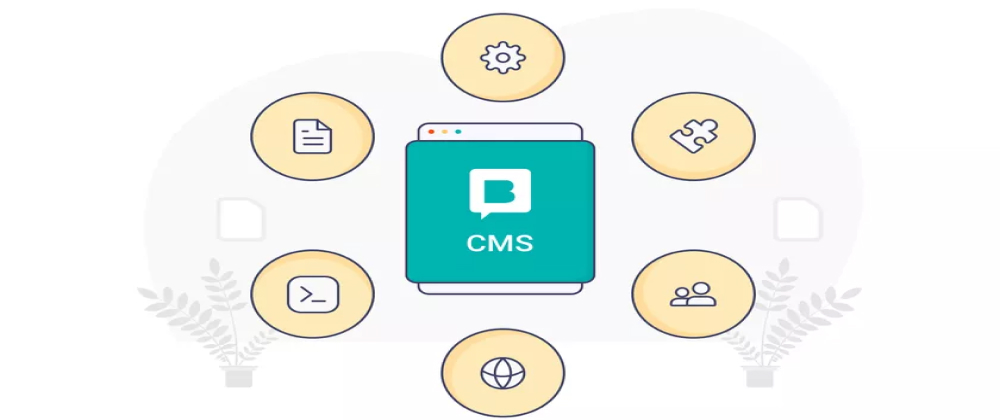 The cost of maintaining a website rises
A website's costs might increase in several different ways. Take significant maintenance charges, license renewal fees, migration costs, and other expenses. This forces the owners of the website to re-platform their online store.
Technology Advancement 
The website's load time, which can lead to cart abandonment, is the most frequent technical problem. Additionally, the absence of a headless or decoupled CMS results in zero presence on the touchpoints. In addition, older systems are more vulnerable to cyberattacks. These technological issues make data transfer to a new repository more necessary.
Marketing Concerns & Symbols 
The need for re-platforming may also be driven home by the marketing division. Data migration is once again required if marketers neglect to carry out essential website duties like upgrading website content, integrating social media tools, and more.
Changing eCommerce Platform: The Top 5 Reasons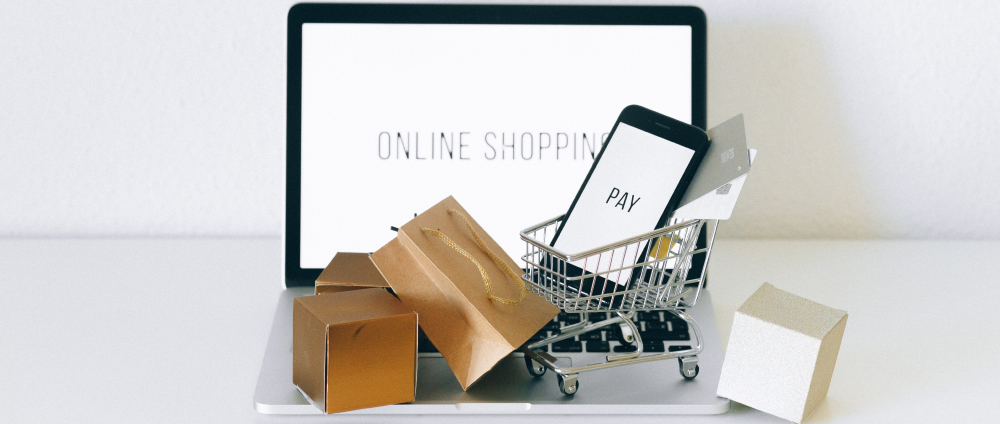 • The inadequate capabilities of the platform are just one of several causes for a website's poor performance. Perform poorly, and these are the key effects: Slow-loading sites, site crashes, security issues, poor admin options
• You need top-notch selling and analytical tools to reach new clients. It's possible that your present platform won't let you integrate new plugins or that installing new extensions will be challenging. As a result, hundreds of potential clients have turned away, and a new solution with greater capability and simple integrations is sought after.
• Software must be maintained after it has been delivered to fix bugs, make enhancements, or make modifications.
• A reliable and technologically advanced website is essential for enhancing your marketing efforts.
• You want a highly scalable solution that allows your firm to expand without investing substantially in back-end rebuilding to meet future business needs. Consider looking for a different solution if your e-commerce platform doesn't offer enough features or functional possibilities for future scaling. 
Replatforming worries among retailers are numerous. They are concerned about losing site visitors and clients. Merchants believe that migration takes too long and will ultimately fail. They think the cost of re-platforming can quickly spiral out of control. Others disagree because they believe they have invested too much time, energy, and money in their existing platform to transfer. It's a huge waste the risk seems excessive. But by choosing not to do it, you're also taking a chance. You risk falling behind your competitors and failing to deliver the experiences your customers want.
Replatforming an eCommerce website: The Process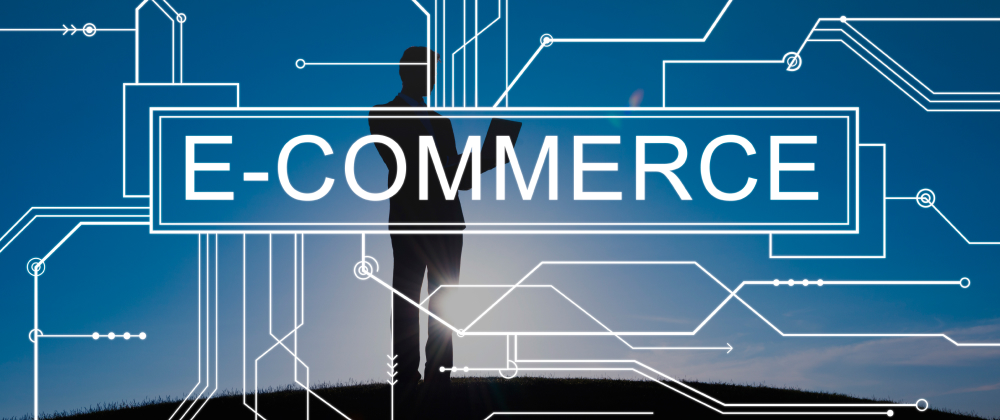 Starting the ecommerce migration process may seem intimidating. Still, as you are aware, it will impact all facets of your retail organization, from customer interactions with your eStore to the intricate processes involved in fulfilling their orders. Replatforming doesn't have to come with such a big and intimidating risk. Using a plan like the one listed below can save your business from going through a difficult migration.
Select a new eCommerce system 
To start with, decide which new eCommerce platform you want to employ. Before you know what you're switching to, don't bother about the re-platforming procedure.
Create a new website
It is imperative that you take this action. Your new site needs to be completely designed before you start moving data. If you don't know where the data is going, it can be challenging to migrate it between two separate platforms. It's beneficial to collaborate with a partner specializing in that platform when developing your new website. A web design partner can help you get the novel, distinctive site experience you're going for.
Ready Data 
After designing your website, you're prepared to begin migrating your data. The data can be moved through partners and online technologies. Before a complete migration, a good tool or partner will concentrate on data preparation. Your new platform's data requirements will differ from your old platform's requirements for data. Some platforms, for instance, check to see if a customer's zip code matches their state. some do not. This may result in a rejected order during your migration. You must be aware of such obligations and prepare by properly cleansing your data.
Data Migration and Testing 
Your data should be moved to start with a sample set. Any issues can be changed if necessary. You are then prepared to do a complete migration. Your new eCommerce site is then prepared to launch!
Integration 
The need to utilize a platform that connects more easily with their accounting and fulfillment systems is a major factor in why merchants switch platforms. Building multi-system procedures are made easier by integrating your eCommerce website with various systems. Providing a better client experience requires integration. It can enhance accurate inventory availability, pertinent product content, and communication about the order progress. After re-platforming, you'll want to look into employing a system to integrate your new eCommerce site with the rest of your systems.
No business can develop to its full potential while constrained by its technology, especially in a sector advancing at the speed of light. Replatforming should be considered a chance to innovate and create, helping you position your company as a leader in the best e-commerce platform.
Okommerce is a feature-rich & leading enterprise e-commerce platform. If you own a large-scale business or are planning to expand your business, Commerce can help you with unique enterprise eCommerce solutions. Employ this platform to operate your e-commerce business properly. If you are looking for a reliable, secure, and budget-friendly eCommerce platform, get Okommerce today.