How to Build a Successful Online Store: An 11-Step Roadmap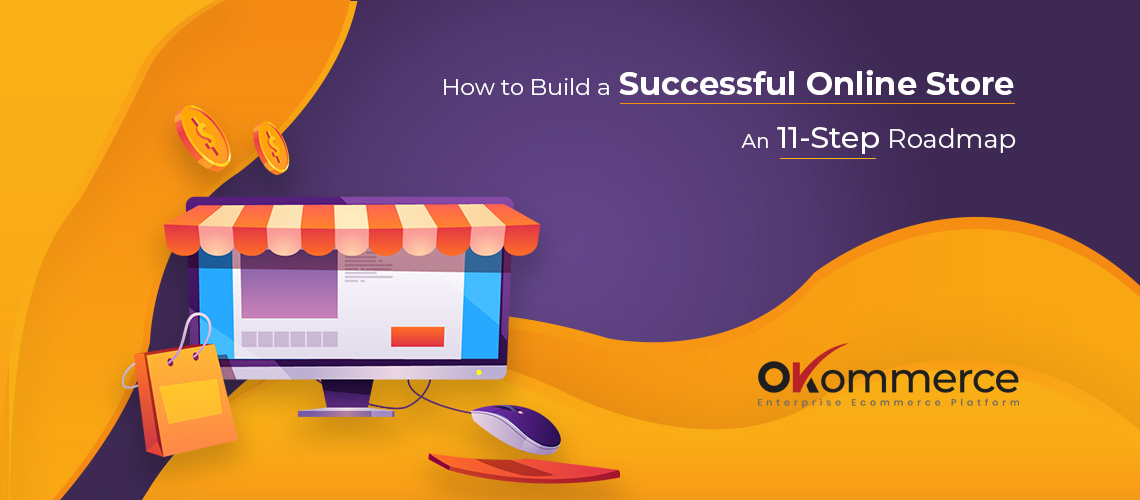 Entrepreneurship is gaining popularity across the world with 62% of adults believing it as a progressive career. At the same time, only 20% of startups survive the first year. It's really tough to succeed in an entrepreneurial environment without well-thought plans and proper execution. Most people think of starting an ecommerce business from scratch, but that comes with a high level of difficulty and challenges. In this post, we're going to guide you through an 11-step strategic plan to help you build an online store successfully. 
How to Start an Ecommerce Business

There are many differences between starting a physical store and an ecommerce business. Market research, product sourcing, business registration are a few of the similarities they share. No matter what type of business you're going to run, the following steps will surely help you. 
1. Conduct Market Research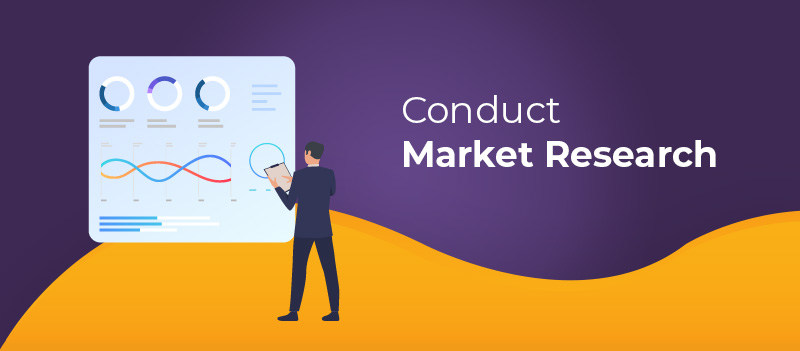 Definitely, you're not planning to start a business without having any predetermined ideas. You can't move forward with all these ideas at once. That's why market research is very critical in determining the future of your business. Find out which of your ideas is viable and less likely to associate challenges. Besides, you need to run a thorough analysis of your competitors who you need to outperform to succeed as an entrepreneur. Think carefully about what you'll sell and who your customers will be. How will you source your products to achieve a good profit margin? Will you get a positive ROI? Find answers to these questions and narrow down your options to a specific market.
2. Choose the Perfect Niche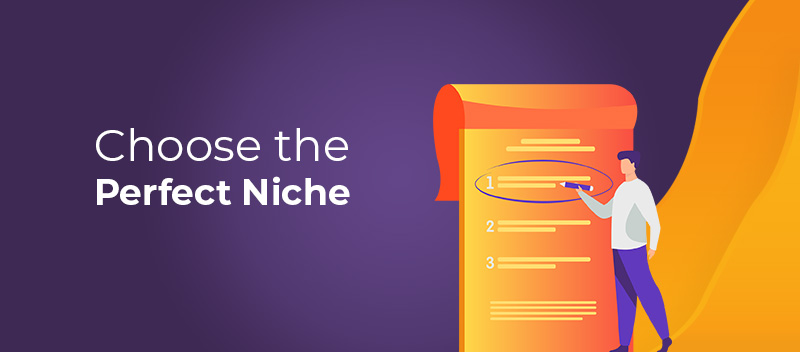 Don't clutter your ecommerce site with hundreds of items and dozens of categories. As a beginner, you should focus only on a well-defined field of the market because that's what you can cover initially. If you invest a good deal of money in stocking a variety of products and that don't sell as per expectation, how will you maintain the cash flow? Unless you have a huge investment, it's wise to choose a specific niche and try to generate more sales as possible.
3. Define Your Customers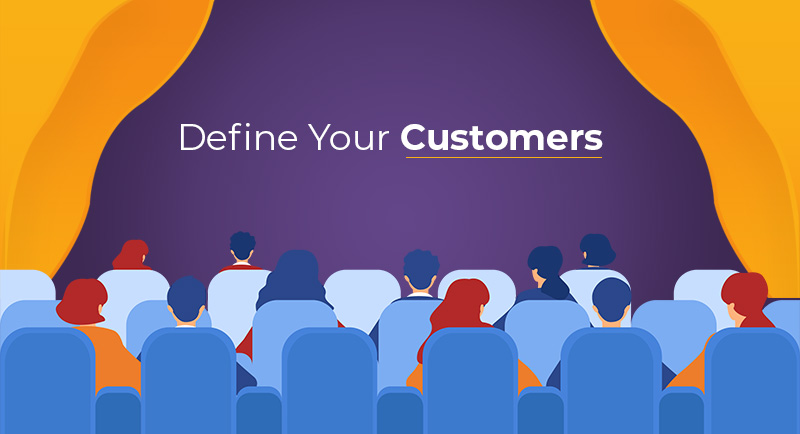 Choosing a niche is closely connected to specifying your target market. Try to understand your customer's needs and try to provide an effective solution to their problems. Keep your products relevant to the demographics of your target market. If you can define your customers only then you can source the right products for them.
4. Build Your Brand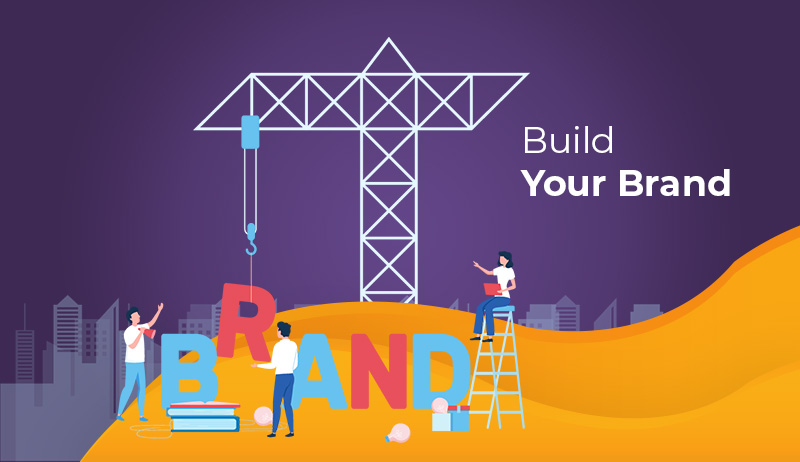 If you're done with the above steps now it's time to create a brand of your own. People will know your business by this identity. Usually, a brand comprises the following factors. 
Name: Choose a beautiful name that's easy to spell and remember and matches with your niche. You can even make up your own name without worrying about meaning. It will not create a problem as long as it is unique, smart, and memorable. 
Logo: A logo is very important as it becomes the identity of a brand across print and social media. Try to keep it simple but artistic with some sort of meaning. It will be great if you can align your logo with your mission and vision. 
Slogan: A slogan describes a brand precisely with very limited words. Try to compress the whole idea of your brand in a single sentence. A catchy slogan can leave a great impression on customer's minds. I suggest you consult a professional copywriter to develop the perfect brand motto. 
Brand Consistency: To run an ecommerce business you must build a website and create accounts on reputable social media sites like Facebook, Instagram, Twitter, YouTube, etc. Maintain brand consistency across all platforms by choosing a specific color palette and text font in every marketing material. Create an identity so that people can differentiate your brand from your competitors.
5. Register Your Business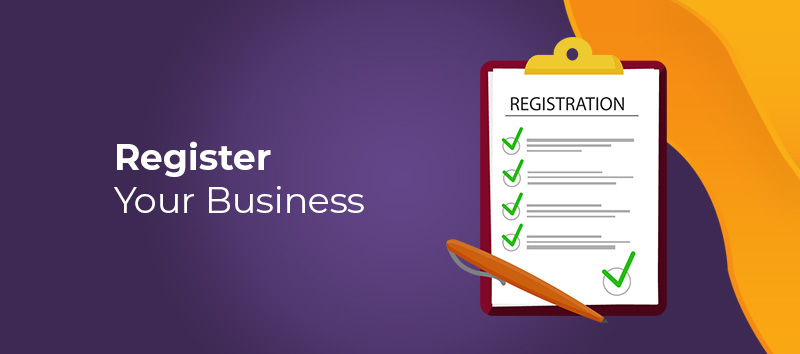 Now that you have a business identity, it's time to get your trade license and register yourself as a business owner with EIN- Employer Identification Number. Show respect to the local rules and regulations and complete the paperwork related to taxes. Once you get permission to run a business, the crucial task of product sourcing begins.
6. Source Your Products Smartly

You can source your products in many ways. Some business owners have an inventory whereas some others opt for dropshipping or engage a third-party fulfillment company. You should choose the right method as per your convenience and budget. Try your level best to partner with trustworthy suppliers who can deliver your products at minimum prices. The more you can save when sourcing, the more profitable your business will be. But don't compromise on quality as poor quality will not increase customer retention, harming your business in the long run. And, hire competent shipping carriers so that you can deliver customers products just on time as you promise. 
7. Launch a Website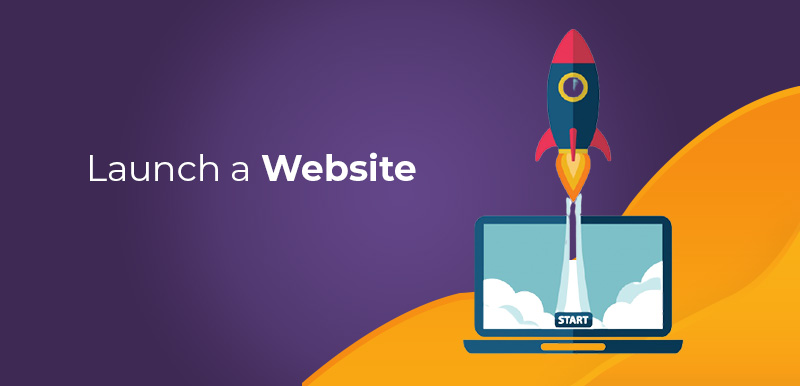 Now your business is ready to run. Create a website with a premium hosting server so that it doesn't go down oftentimes. You can use readymade ecommerce platforms to ease your journey. And if you're planning for something big, choose enterprise ecommerce solutions. Keep the UI design simple, intuitive, and artistic. The UX design elements should be implemented ensuring the highest level of user satisfaction. Optimize the product pages, increase site load speed, and integrate a secure and hassle-free checkout process. If you can maintain these few things, your business will boom in no time.
8. Focus on SEO

Having an amazing website will do little or no good if your website doesn't get enough traffic and visitors. Emphasize the need for SEO optimization to help your website rank higher on search engines. Conduct thorough keyword research to find out the best keywords with high search volume and low competition. Write engaging meta titles, meta descriptions, add quality links, and publish helpful blogs to improve the SEO health of your website. Once you have traffic on your website, it's your mission to convert them into customers by providing a great user experience.
9. Acquire New Customers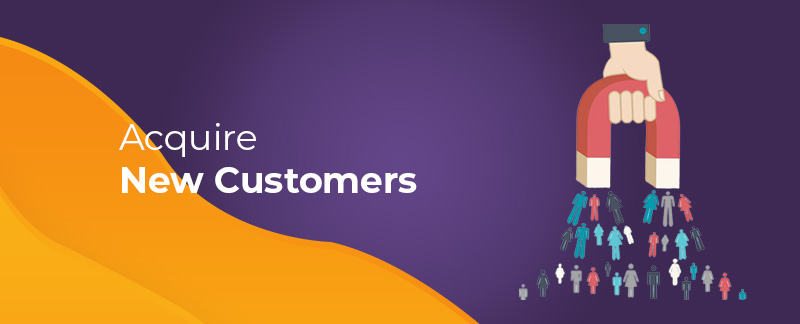 Customer acquisition is a critical part of any business. You need to make an all-out effort to bring as many customers as you can. Build your strong presence across social media platforms, run paid ads on Google, Facebook, and Instagram, and use print media and TV media if possible. Run a contest, referral programs, offer discounts, and giveaways. Keep no stone unturned when it comes to customer acquisition. The more customers you can acquire the more conversions you will have. Address all marketing channels to enable several sales funnels. 
10. Integrate Effective Customer Service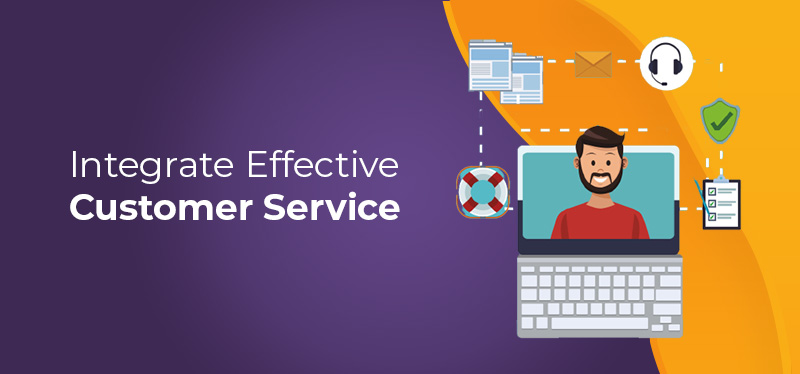 Since customers can't touch and feel your products online, they may have different queries regarding product specifications, quality, shipping method, payment process, and more. You should add help content like the FAQ section and blogs to answer these questions as much as possible. Still, there might be issues that need to be resolved instantly. Integrate live chat options, social media chatbox, and provide hotline numbers so that your customers get 24/7 support from your representatives. A satisfied customer can bring many prospective customers to your ecommerce website. 
11. Arrange Funding If Needed

As a new business owner, you may not have the resources to pay for office space, equipment, utilities, inventory, and more. You can look for loans or investors at this stage. You already have an efficient business plan. Show it to the banks or potential investors, I'm sure they will be impressed if you follow the above steps minutely. If you don't have a proper business plan, develop one taking help from experienced campaigners. A pitch-perfect business model is enough to arrange funding on a large scale. 
Don't feel content after running your business successfully for a few months. Your business needs to sustain for a long time to provide you with substantial profit against your hard work and investment. Though most startups fail within two years, starting an ecommerce business is still a great career choice. Don't worry, you'll succeed if you keep pace with the new changes that affect ecommerce businesses. Okommerce is here with its enterprise ecommerce platform to help you take your online business to new heights. Okommerce offers great features for your online store that will facilitate your business.