How To Create Memorable Customer Experiences In Ecommerce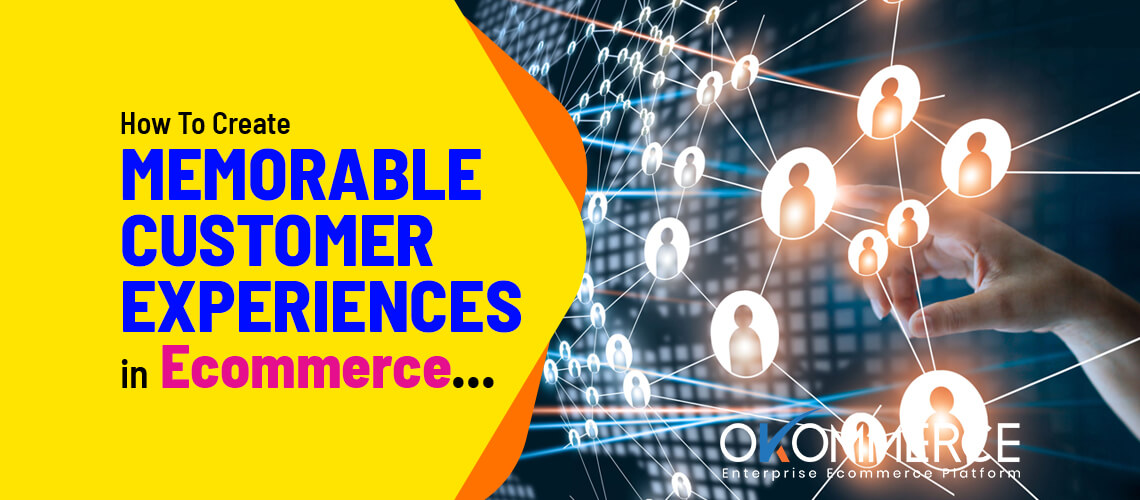 The E-commerce sector has emerged significantly in the past few years & the impact of Covid-19 has changed the online shopping ways. Now, it is not necessary to have an e-store, but you have to ensure a better & effective customer experience to go a long run in this advanced sector. 
A memorable customer experience is a key touchpoint to success for any e-commerce business. It can build your reputation & brand or destroy sales in no time. A good customer experience is not about providing them with high-quality products, it is more like how conveniently your customers can interact with every aspect of the e-commerce website. 
There is a huge difference between customer experience(CX) vs user experience(UX).  Customer experience stands for the end-to-end customer interaction with the brand, where user experience defines how effortlessly customers can navigate the functional aspects of the website. 
For an effective & memorable customer experience, customers should feel as if the brand cares about them and their needs. The product or service should be relevant to the customers' choices, needs, and expectations. Also, service should be delivered on time and it should be easy for the customers to find what they are looking for on your website.
In this article, we will focus on how website owners can create a memorable customer experience.
Customer Experience Trends In 2022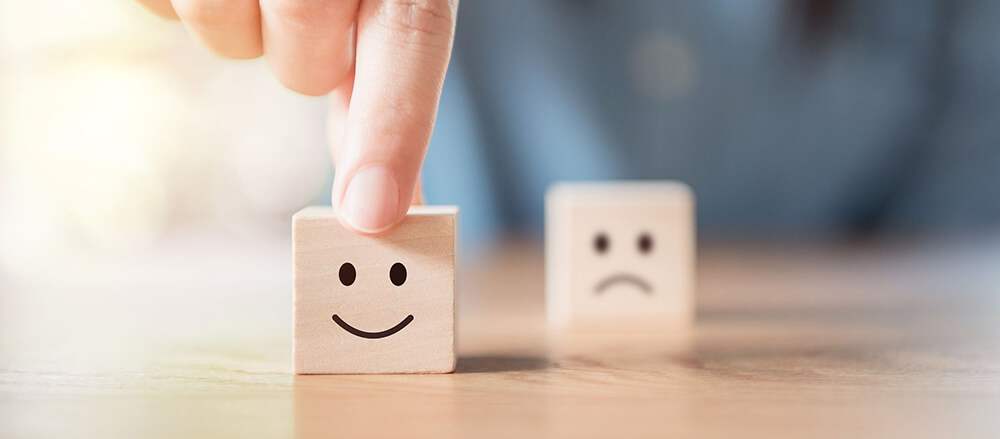 Customer experience matters the most for any e-commerce business as it helps to increase:
Customer loyalty
Business revenue
Cost savings
According to research, 89% of the customers pay more & return to the business only because they have been treated with their desired product & customer service. You should consider each & every customers' interactive engagement with your brand as a customer experience.
Some 2022 customers experience trends you need to know to better understand your customer's behavior:
Customer service- plays the most important role in a positive customer experience. The best way to provide customers with better service is to create individual customer accounts so that the support team can easily analyze customer purchases, search content & according to that provide a reliable solution. Omnichannel support, timely response, consistency, ease of contact-these makes a better customer experience. The company should also offer a good level of service after the sale has been made, such as live chat or email support, because that's when customers can have questions about their purchase.'
Privacy Laws- As the number of online shopping has increased daily, providing a secure transaction channel, and encrypted data privacy is the most important privacy factor. Your e-commerce website always provides a solution with the standard data protection laws. Recent privacy laws like- GDPR & CCPA laws can help you with that matter. The ultimate 2022 business growth lies with the customers' data & privacy laws.
Accessibility- Customer accessibility in every step of your online store makes your website more functional to the customers. Some best practices to make your website more accessible are:
Use descriptive alt text for every image
Using label fields for forms
Cultivating text content & don't rely on color for color blind people
Descriptive call to action button
Mobile Responsive- 80% of the traffic comes from mobile devices for your website. Smartphones are responsible for around 56% of online transactions whereas desktops generate 42% of transactions. Developing an app for your e-commerce website provides a seamless mobile experience for customers.
7 Ways To Create Memorable Customer Experience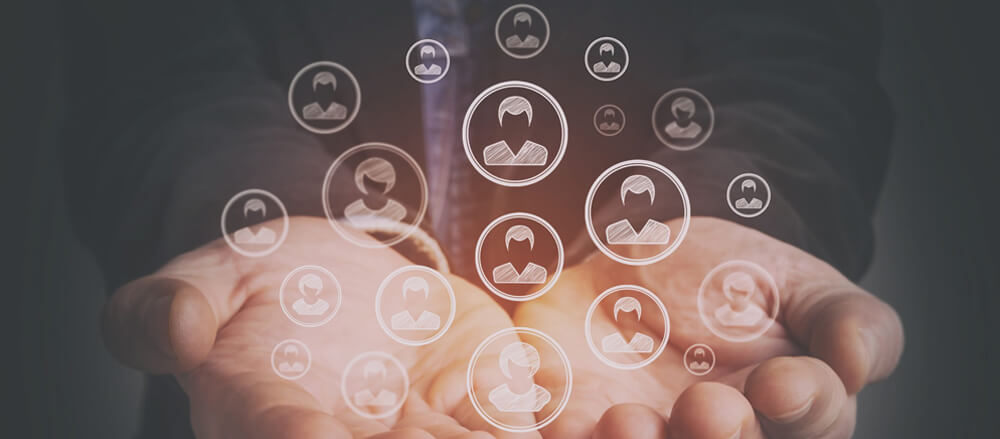 In this age of online shopping, it is necessary to ensure that your customers not only find what they are looking for but also have a memorable experience on the site. In this following section, we will share 5 ways that help to create an effective customer experience on the e-commerce website.
Robust & Intelligent Search Option
For e-commerce platforms, the search option is the primary & most essential tool as it helps customers to find what they are looking for. An optimized search option is also responsible for a high conversion rate & increasing site traffic. Customers like to have detailed product titles and product suggestions inserting less input or keywords for their relevant product. You should leverage the search bar with multiple functionalities, including filtering options.
Invest On A Loyalty Program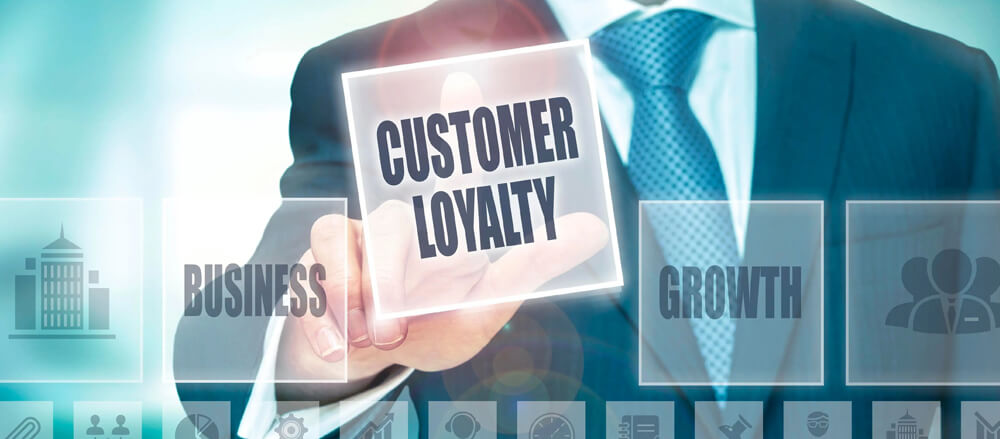 A loyalty program is a kind of repeat marketing strategy where a customer earns points or rewards for purchases. It is a way to encourage repeat business and build a customer loyalty base. It is a way to reward customers & make them feel like they are special & important to the brand equally. Different types of loyalty programs are- offering discounts on the items customers buy, while others give points for every dollar spent or it can be a coupon for the next purchase & many more.
Connect With Customers Through Forum/Community
Building a  forum or community helps your loyal, engaged & successful customers to come together & communicate about the same topic, share thoughts and opinions on your service or products, and also solve problems related to it. It helps to maintain a transparent relationship with the customer base which provides a great customer experience in e-commerce. Community & forums should not be restricted to a single channel rather to multiple channels.
Easy To Navigate Product Page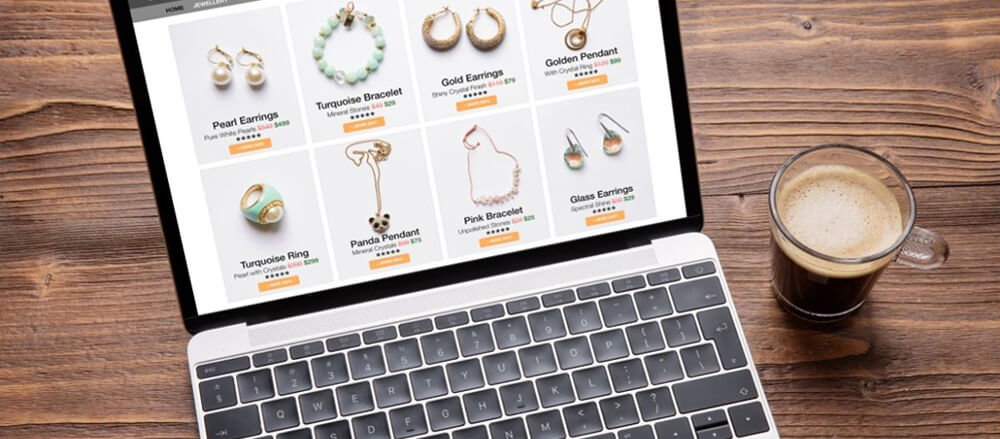 The most important step in creating a memorable customer experience is to make sure that customers can find what they are looking for. A product page is the first interaction a customer will have with your brand. It is a place where they can see what you are offering and decide if they want to purchase or not. This means having a well-organized, easy-to-navigate website, clear product descriptions, and images as well as accurate pricing information. A great product page can turn your traffic into a targeted customer easily. For that, you need to leverage visually appealing high-quality images & explainer videos of your products also.
Multiple Payments & Ease Of Checkout Process
The customer experience in e-commerce is highly dependent on the payment process. The easier and more convenient it is to pay, the more likely users are going to buy from your brand. Different types of payment methods help users to engage on the website & allure them to purchase products. Few reasons why multiple payments and an easy checkout process in e-commerce is necessary- Customers want to be able to pay with their credit card, debit card, or PayPal account when they want to make a purchase. It's not always convenient for them to do so when you only offer one payment option. Let your customers decide when & how they want to receive their product parcel. During these COVID days, the demand for contactless delivery & home delivery has increased immensely.
Provide Free & Fast Shipping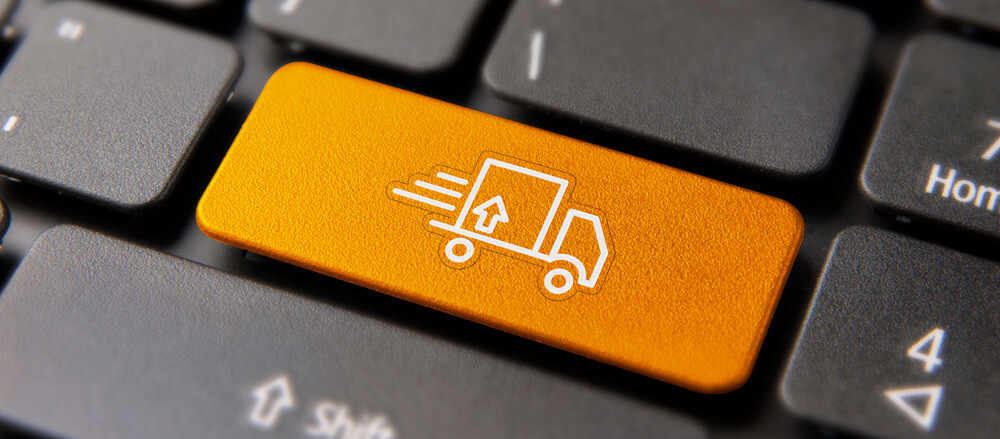 To enhance customer support, sometimes you should prefer free shipping to your customers. Free shipping is a common practice in e-commerce businesses to attract customers. It boosts the customer experience by giving them an incentive to buy the product. Free shipping for orders over a certain price threshold is more effective than others. It allows customers to buy more products even if they are not interested in the product they were initially looking for. It is the best way to retain customers as well as increase customer loyalty.
Try Products Virtually
Now, with the help of advanced technology of AR & VR, you can virtually experience what type of sunglass shade will be suited to you or what types of makeup shades will be perfect for your skin tone. Virtual reality is revolutionizing the way we buy products online. With VR, customers can try out products with the help of a virtual environment before buying their preferred one.
Wrap Up
Customers are the backbone of any business regardless of the business type. They are the ones who make a company successful. So, customer experience is the only thing that keeps them coming back for more purchases. A customer's experience with a company is not just about the products and services they offer, it is also about how they manage their customer interactions & leverage them for further improvement.
Okommerce is a feature-rich & leading enterprise e-commerce platform. If you own a large-scale business or are planning to expand your business, Commerce can help you with amazing enterprise eCommerce solutions. Employ this platform to operate your e-commerce business properly. If you are looking for a reliable, secure, and budget-friendly eCommerce platform, get Okommerce today.