12 Tips on Choosing the Right Products for a Successful Dropshipping Business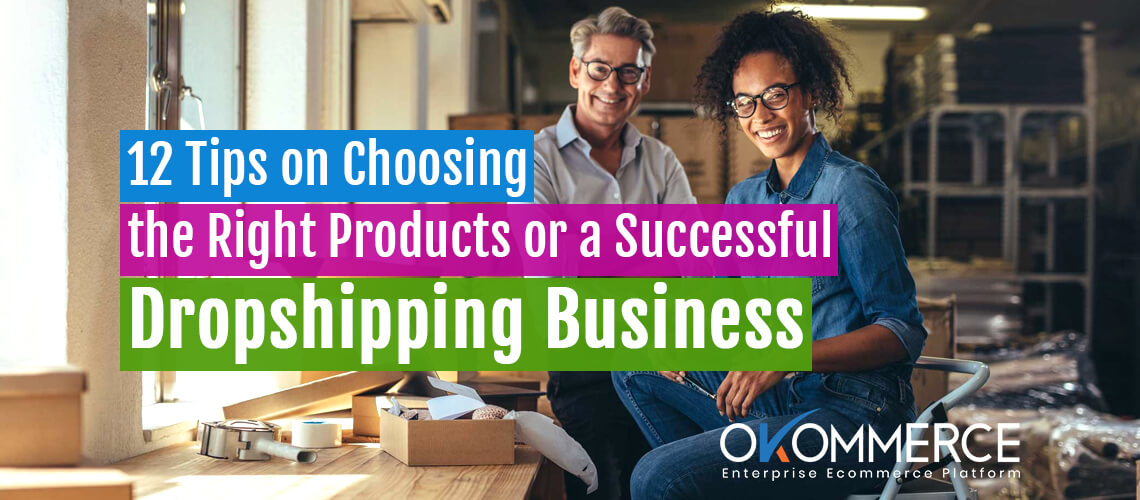 Running an ecommerce store has become easier than ever before with the help of dropshipping. It's simply the best online business model, especially for entrepreneurs. You will only sell products without having to endure the hassle of managing an inventory. What a great relief! Right? No burden of unsold products, no warehouse cost, no high-risk investment, you'll make sufficient profits if you can find the best dropshipping products. Before digging deep, let's have a brief look at what exactly dropshipping is and how it works.  
What Is Dropshipping & How Does It Work?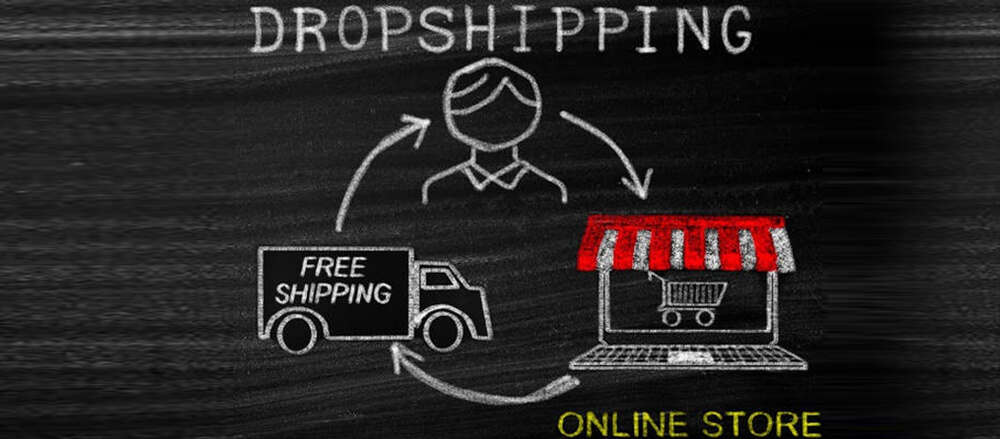 Dropshipping is an innovative e-commerce business idea. It allows online store owners to take orders from customers and have the sold products shipped to them directly from suppliers' inventory. Simply put, you don't need to buy and stock products to sell. All you need to do is build an ecommerce website, maintain a close connection with suppliers, and run ads across different platforms to reach potential customers. If your choice of products matches that of customers, you're likely to earn significantly. 
Still, confused about how dropshipping works? Let me spoon-feed you. Suppose a customer confirms the order and pays the retail price of $150. The store owner forwards this order to his/her supplier and pays the wholesale price of  $100. Then, the supplier makes arrangements to ship this product to the customer. In this process, the online shop owner makes a 50 USD profit without having a physical store or an inventory. Though dropshipping requires a good amount of money to be spent on advertising campaigns,  you can manage this cost by choosing the right products and selling them online. 
How to Choose the Right Products for a Successful Dropshipping Business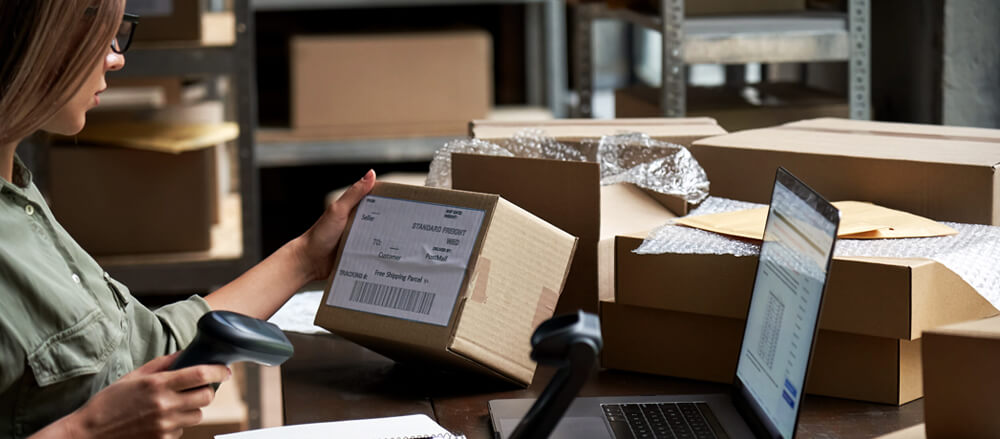 According to statistics, almost 27% of ecommerce retailers have already switched to dropshipping, and the number is increasing. And, dropshippers can make over 50% profit compared to online store owners who have their own inventory. It's obvious that the future of ecommerce depends on dropshipping. And to succeed as a dropshipper, you need to find the best products to sell for a profit. Here I've compiled the best tips to help you. 
Choose Trending Products
Most of the sales from dropshipping result from impulse buying. Trending products stimulate impulsive customers to a great extent to buy something.  So, take advantage of products that are trending in your target market, including the audiences and their locality. The earlier you can detect trending products, the more chances are to emerge as a leader in that particular field. If you can foresee a trend and launch those products online before others, you're likely to reap the benefits of less marketing fees and more profits. 
Target a Particular Niche

If you have a shoestring budget for promotional activities, I suggest you build your business focusing on a specific niche. The competition is low for a comparatively smaller audience. You will also be able to run marketing campaigns at cheaper costs. Choosing a particular niche is good for a website's SEO health, thus facilitates its long-term growth. Moreover, you can expand your business in the future once you survive the initial stage. That's why my suggestion is to go for a niche if you're on a tight budget and new to the business. 
Make Use of Effective Tools
You can use operative tools like Google Keyword Tool and Google Trends to understand which products are trending and which niche has demand. When people search for something on search engines like Google, it stores that information and uses that for various purposes. Google lets users avail themselves of its resources and utilize many tools for free. 
Google Keyword Planner: You can access the data regarding search volumes of different keywords and phrases with Google Keyword Planner. High search volume implies that more people are searching using those keywords or phrases. Products with high search volume keywords certainly tell of the popularity of those products. 
Moreover, you can access location-specific data using this tool. For instance, if your target audience is from the USA, you hardly need global data. People living in the USA are only your potential customers. This tool also shows long-tail keywords, helping users narrow down the list when choosing products and run ads more efficiently.
Google Trends: This is a great tool that detects trending topics and provides search volumes over time. With Google Trends, you can observe the growth or downturn in search volumes for a specific search query. It also has amazing features that allow users to determine trends in a fixed geographical area and understand the seasonality of demand for products over a specific time period.
Examine the Level of Competition

You can't achieve something notable without confronting strong competition. But, you should avoid uneven competition where you have very little chance to win. High competition means your products are popular and you have to stand out among established online stores. Low competition refers to a limited market comprising less popular products. You need to settle somewhere in between high and low competition. 
Some stores run paid ads, whereas others emphasize SEO practices to outrank competitor sites and drive traffic to their ecommerce stores. So, analyze the competitors to figure out how you can apply better SEO techniques, offer low prices, and win the competition. 
Find Products that Are Rare in Local Markets
Naturally, humans are more interested in new things. If you are selling products that are already available in the local market, it won't add extra value to your business. Introduce novelty items, handmade products, accessories, and other fancy goods to attract more customers. If one can buy a product from his/her local shop after examining it meticulously, why will he/she buy that same product from online platforms and wait for a few days to get it delivered? Makes sense, right? If I were you, I would sell products that are hardly seen in a local shop. 
Consider Hobbyist Items
Most people aren't reluctant to buy extravagant products that match their hobbies and interests. If you can trigger the right person with the right hobbyist items, it will definitely increase conversions. Hobbies like gardening, painting, angling, cycling, kayaking, doing makeup, etc. involve the use of many tools.  If you can determine the needs of enthusiast people, it will be easier to market and sell products for a good profit. 
Find Frequently Sold Products

Office accessories, educational materials, health, and beauty products are some categories that carry repeat business potentiality. Buyers need these products after a few weeks or months. Once they become satisfied and have a pleasant shopping experience with you, they'll turn to your regular clients. It's a big plus to have regular clients who order products in a large quantity and return for more. 
Prefer Easily Portable Items
Every online shopper considers the delivery fee a burden. They expect free and timely delivery. But it's quite impossible to ship heavy products without spending a good amount of money. You can ship small and portable items cheaply, thus free delivery is possible to some extent. That's why it's ideal for dropshippers to sell small and portable items. 
Focus on the Price Point
If you can't sell at the lowest price, at least, fix a lower price for your products. If the same type of products is available in many online stores, naturally, customers will buy from you. Most importantly, choose an acceptable price point. For example, if an everyday t-shirt is sold at 50 USD, that's not reasonable. But people will accept that price for a high-quality t-shirt. Choose a justified price to generate more sales. Also, keep the following two factors in mind. 
 Analyze the Advertisement Costs
If you run paid advertisements, it will add to your sourcing and marketing costs. Avoid overspending on advertisements to make a considerable profit. If the price is very low and the promotion cost is higher compared to the profit it renders, you need to rethink the whole dropshipping thing. 
Think About the Profit Margin
Keeping a 30% profit is a standard practice regarding the dropshipping business. People have ideas about popular products, therefore, you can't put illogical prices on the website. Common business practice is that the mother product helps make less income while accessories provide a greater profit. For example, you can make a 10% profit on a pair of shoes, but selling a pair of socks for 50-100% profit is normal. So, keep the profit margin complying with dropshipping business techniques.  
Choose Products with Marketing Potential

After choosing the products, you need to make people aware of your products. If your products fail to reach potential customers, how will they sell? Promoting products and communicating with customers isn't easy without proper marketing strategies. In this case, you have to depend fully on digital marketing. So, choose products that are marketable across digital platforms, including social media, Google ads, forum websites, blogs, etc. 
Look for Consistent Products
You need to design an entire website to launch an ecommerce business. All the products are manually added, and every single product page is optimized for the best user experience and a good SEO score. If a product changes constantly in terms of design, size, materials, names, packaging, shipment policy, warranty policy, and the like, it will be a tedious job to make adjustments in keeping with the updates. Yes, the specifications of a product may change over time, but frequent changes are unacceptable since you have to redefine the entire page for each piece of updated information.
Select Trustworthy Suppliers

As you have no inventory of your own, the timely delivery of high-quality products entirely depends on the trustworthiness of your suppliers. A strong relationship and friendly communication can play a vital role here. You can choose reliable suppliers vetted by renowned organizations that provide drop shipping product sourcing services. Check for their feedback score, reviews, and career duration before contacting. You can also manage suppliers using your own connections. Make sure they specialize in dropshipping and have an effective shipment process. In the dropshipping business, your suppliers' reputation will directly affect your reputation. So, choose suppliers wisely. 
Dropshipping business comes with great potential. You'll be able to make the best use of this potentiality only by choosing perfect products and marketing them in proper ways. If you follow my tips as mentioned above, nobody can inhibit your success. But be ready to face contingencies. All businesses associate a few risk factors, and dropshipping is no exception.
Okommerce, an enterprise ecommerce platform that is designed to serve the needs of large-scale enterprises. if you are looking for a reliable, secure, and budget friendly ecommerce platform, get Okommerce today.